Automating Your Marketing Effort
You are in control and only need to pay for the services that you need now to automate your marketing efforts.
Crocodile Marketing ongoing technical and automation service - You'll have a dedicated Technical Consultant to meet with you as required.
Your HubSpot consultant can help with your HubSpot systems, tech stack, and business, and provide strategic and technical consulting that helps you achieve your goals.
A 1:1 relationship with a HubSpot technical consultant.
Assistance to investigate any technical and integration problems.
Assistance to develop new workflows, data cleaning, analytics tracking.
Assistance planning and executing on HubSpot and integration projects.
Outline of Our HubSpot Automation

Services
We Wrestle With HubSpot Technology So That You Don't Have To
Inbound Buyer's Journey Development
Our consultant will help you map and document the entire buyer's journey so that they can become aware of, evaluate your products or services.
Create the fictional representation of your ideal client or target audience, with a clear picture of who you're marketing to and targeted content that speaks to your ideal buyer's goals and challenges.
Nurture Workflows Automation:
Nurture Workflows Automation provides a comprehensive service to help manage leads and events. It includes goal tracking, setting up emails, action steps and testing, enrolment triggers and re-enrolment where necessary, as well as workflow analysis sessions. All of this gives businesses an effective way to nurture leads while staying on top of their business goals.
Lead Generation Conversion Path
Lead Generation Conversion Path provides a comprehensive service to guide prospects through the process of becoming a customer. It includes creating a Hubspot form and additional fields, a landing page tailored for desktop and mobile with embedded form, thank you page and access to content offer, CTA button within HubSpot for tracking and thank you email workflow with lead notification sent to nominated users by email, SMS or app.
Marketing Campaign Analysis
Marketing Campaign Analysis session provides a deep dive analysis of email marketing, workflows, landing pages, blog articles, CRO (conversion rate optimization), forms, web visits, sales funnels and A/B testing over a 30 to 90-day cycle. This is followed by a reporting session with the client to present findings and HubSpot technical consulting to improve performance.
Email Marketing service provides businesses with a comprehensive solution for sending batch emails, including creating and testing emails with links and action steps, adding personal tokens, designing layouts for desktop and mobile, adding segmentation and smart lists, testing and scheduling emails.
Our Hubspot Email Sequence service assists teams in setting up email sequences by creating email templates with tokens, as well as steps and actions as required.
Creating Hubspot Forms includes external/embed forms for non-HubSpot pages, website pop-up forms, and standalone forms. This service also includes fields formatting, headlines, buttons and notification settings. We will work with your developer or staff to finalise the form layout and styling.
Our HubSpot Domain Setup service helps you add a subdomain to Hubspot, add email sending domains (DKIM), setup HuBspot tracking code, and update Google Analytics Integration.
HubSpot Portal Setup service
Our HubSpot Portal Setup service helps you set up a new Hubspot Portal, add users and teams, install tracking code, connect domain, integrate Gmail/Outlook, setup sales and service pipelines, import contacts/companies and deals, set up your HubSpot blog and create 2 dashboards.
Setup Hubspot Sales/Service Pipeline
Our Setup Hubspot Sales/Service Pipeline service helps sales and service teams to create a pipeline, add deal/service stages, and set required fields for each stage if necessary.
Looking for something that isn't on our list of HubSpot automation?
Call us today and let us know what you need! We can customize our HubSpot consulting services to fulfill your needs.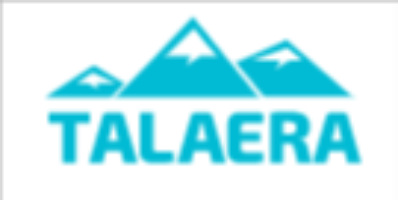 We specialise in tailoring a sales and marketing automation which will improve your results.
Anita Anthonj, Talaera
We started working with David at Crocodile Marketing in the spring after receiving a recommendation and I cannot say enough good things about the collaboration so far. David has immense knowledge about everything HubSpot related. The training with him has been great - very structured and fully tailored to our team's needs. He is patient, creative, reliable, a great communicator, always available and really helped our team take our marketing activities to the next level with visible and fast results. The training was much more than just HubSpot training. 5 stars!
Schedule a Meeting With

An Expert
Talk to us today to get started!