9 Techniques For Link Building (And Why Your SEO Needs It!)
Inbound links back to your website play an important role in achieving your inbound marketing goals. They also require strategy and diligent work to come by. Long lasting relationships won't be built in a day, but a good icebreaker is a great way to start off on the right foot.
Whether you're just starting out with inbound link building or you're getting fatigued by nobody replying to your outreach emails, I want to help you out on your journey to success.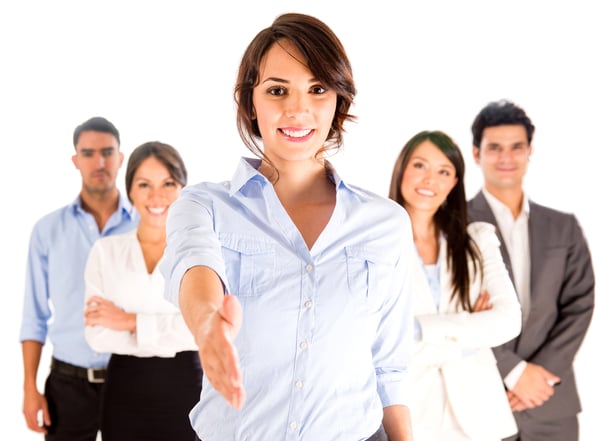 What Is Link Building?
Before we dive into the templates, let's quickly review the basics of inbound link building.
Inbound links, otherwise known as backlinks, are links pointing toward your website from another website.
Now that we all understand what inbound links are, why are they important?
Inbound links drive traffic to your website. For any other blog or website linking back to your pages, you will certainly gain new traffic.
Inbound links improve your search engine rankings. Inbound links tell search engines that your website knows what it's talking about -- otherwise, why would someone link to it? The more inbound links you earn from high-quality sites, the higher your website will rank in search engine results pages (SERP).
To sum up, inbound links are valuable because they help your website rank higher in search, which helps more people find your organisation and increase your lead generation, start clicking around, and eventually become a lead.
Link building is the process of obtaining those inbound links. When your website is a high-powered, well-respected content engine, other sites and individuals online will link to your content organically -- without you having to ask. But if you're like a lot of other inbound marketers out there, your website still has a ways to go.
Link Building Outreach Rules
There are right and wrong ways to go about improving your site's SEO, and inbound link building -- when done correctly -- is generally regarded as one of the right ways. You're pitching your content to publications that might be interested in sharing it with different audiences. A backlink is just the cherry on top.
However, there are wrong ways to go about asking for inbound backlinks, and I want to make sure you sure understand the rules of the road before you start emailing.
1) The best way to generate quality backlinks is to publish exceptional content publishers organically cite.
That being said, a dedicated backlink outreach strategy can be helpful for newer websites or if you're promoting a specific piece of exceptional content. The more content you produce and, in turn, promote with social media content and backlinks, the more search engine authority your site will accumulate.
2) Only pitch guest posts or backlinks that add value for the reader.
Instead of asking your contacts to randomly link back to your site somewhere on theirs, ask publishers if you can write for their blogs or contribute new ideas and data for content they're already working on. Offers such as these will result in quality backlinks that provide readers with valuable information.
3) Send individualised emails to specific publishers.
Never, and I mean never, mass email an enormous contacts list with a pitch template. It's spammy, impersonal, and likely won't get you the results you want anyway. Adapt the templates below if you like them, but it's critically important to individually craft specific emails for particular publishers.
The first step of your outreach process should always be researching publications and specific people who might be interested in your content. You shouldn't start with typing up an email and sending it to everyone in your industry with a website. Read on for new ideas for how to ask for an inbound link -- in ways that are polite, clever, and might just get you that backlink.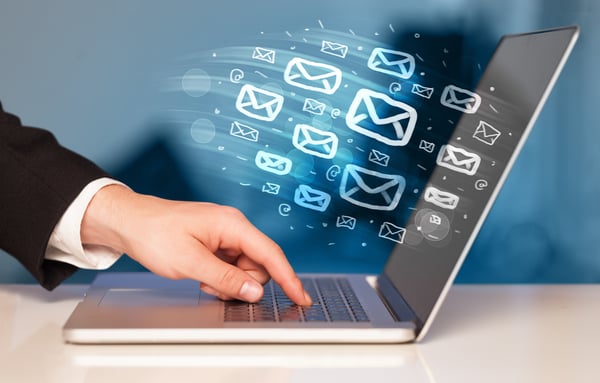 Email Link Building Best Practices
I don't want you to simply follow an outreach email template and replace it with your own pitch. Part of the reason successful link building takes time and effort is because you have to craft a personalized email every time. You should use the guidelines I've outlined above, but copying and pasting the same exact message is just bad news for all involved. Don't do it.
Below are more of my link building outreach email best practices:
1) Edit, then edit again.
Nothing makes me less interested in responding to a pitch email than when there is immediately a typo or grammatical error as early as the subject line -- or my name. Double-check to ensure that all names are spelled correctly, that capitalisation is perfect (Hubspot vs. HubSpot), and that punctuation is perfect.
On the other side of editing, cut your email down wherever you can. It's better for your email to be on the shorter side than too long, so try to delete any extra words and phrases that aren't completely necessary.
2) Keep your subject lines short and sweet.
My rule of thumb for subject lines is to avoid making them complete sentences. Stick to the important details to communicate as much enticing information in as few words as possible. If your brand name is recognisable, make sure to name drop yourself, too.
3) Don't fake flattery.
If it's easy to tell when someone's compliments are inauthentic in person, it's even easier to tell via email. Don't flatter people you're contacting for the sake of it -- genuinely compliment their work, their insights, or their achievements, and take the compliment a step further to add value with your own content.
4) Do the legwork before you send.
Demonstrate that you know what you're talking about by doing your research before you press "send." When you think you've found the right person to pitch, take some time to research what they've written about in the past and what they discuss on social media. Pay attention to timing, too. If an author has just written about social media statistics, they might not want to write about the same angle one week later, so try to bring a new or related pitch to the table.
5) Don't follow up more than once or twice.
Let's face it -- we're all busy. Even if your outreach email is impeccable, it could get lost in someone's inbox during a busy morning. You should feel free to reach out once to follow up, but don't go overboard in pestering someone if they're not getting back to you. After one or two follow-ups, let your pitch go, and reach out to them with another pitch further down the line.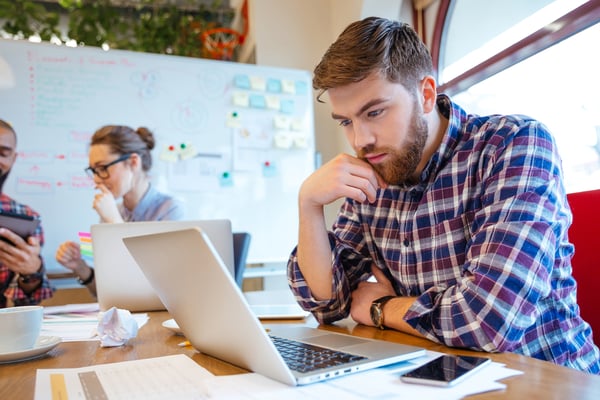 For more link building strategies and best practices, stay tuned.