Start Writing Your Blog With The Six Most Common Templates
If you've reached us, you probably already know how integral the process of blogging is to the success of your marketing efforts.
Which is why it goes without saying that it's exceptionally important to learn how to effectively start and manage a blog in a way that supports your business.
Without a blog, you'll find yourself experiencing a number of problems such as poor search engine optimization (SEO), lack of promotional content for social, little clout with your leads and customers, and fewer pages that you can use to share lead-generating calls-to-action (CTAs).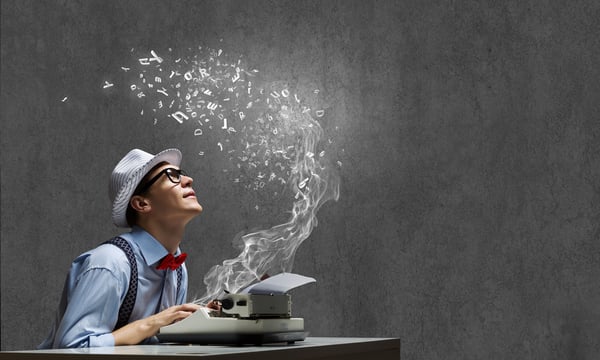 Overcoming "Writer's Block" Through Strategy
Unless you enjoy writing, business blogging might seem uninteresting, time consuming, and difficult.
Well, the time for excuses is over and this guide is here to help you understand why. I don't want you to follow these examples like a checklist, but rather use them as a guide to let your thoughts and personality flow.
Let's get started with an important question.
What is a blog post?
A blog post is any article, news piece, or guide that's published in the blog section of a website. A blog post typically covers a specific topic or query, is educational in nature, ranges from 600 to 2,000+ words, and contains other media types such as images, videos, infographics, and interactive charts.
Blog posts allow you and your business to publish insights, thoughts, and stories on your website about any topic. They can help you boost brand awareness, credibility, conversions, and revenue. Most importantly, they can help you drive traffic to your website.
Today, people and organizations of all walks of life manage blogs to share analyses, instruction, criticisms, product information, industry findings, and more. There are many popular blog formats, but here are six of the most common:
The "How-To" Post
The List-Based Post
The "What Is" Post
The Pillar Page Post ("Ultimate Guide")
The Newsjacking Post
The Infographic Post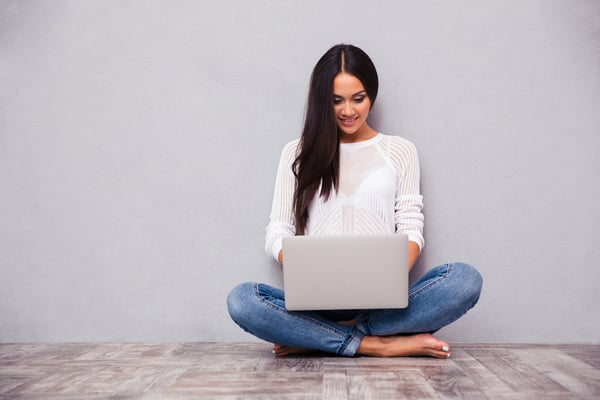 How to write a "How to" Blog Post
Whether it's "how to make chicken parm" or "how to start a business," people are searching "how to" do things on Google all the time. And you can help those people out with a "how to" blog post.
"How to" blog posts provide your readers with a step-by-step guide to doing, well, anything. These blogs are also an amazing opportunity for your company to position itself as customer-focused and selfless, as you're laying out a tactical approach to fixing a problem or addressing a need without asking for anything in return. This helps to make your brand synonymous with trust.
"How to" blog posts are best for the following blog posts:
Math and equation explanations [i.e. "How to Calculate Net Promoter Score"].
Providing a way of thinking about or approaching an obscure task [i.e. "How to Set & Achieve Marketing Objectives"].
Outlining step-by-step instructions to an easily addressable task [i.e. "How to Block Websites on Chrome Desktop and Mobile"].
Always Remember!
❏ Did you provide clear, actionable steps to accomplishing the task your reader needed help with?
❏ Did you provide relevant and accurate facts and stats to prove your understanding of the concept?
❏ Did you emphasize the importance of understanding this concept if it is not already well-known?
❏ Did you properly cite and backlink your sources?
❏ Did you spell check and proofread?
❏ Are there at least 1-2 images?
❏ Is the post 800-1,000 words at minimum?
Infographic – Get your Graphics Department to work!
Infographics are an opportunity to combine beautiful and on-brand designs with compelling copy from your marketing team.
For infographic blog posts, the infographic itself should do most of the talking and take up the bulk of the real estate in the blog body. However, there's still the need for copy before and sometimes even after the infographic to help set up and elaborate on the ideas within the image, and to help the post rank on search engines.
Always Remember!
❏ Do you tee up the infographic with wording related to the copy in the infographic?
❏ If needed, did you elaborate on the infographic with more copy below the image?
❏ Did you provide alt-text for the infographic image?
❏ Did you provide relevant and accurate examples and statistics to further explain this concept, if needed?
❏ Did you properly cite and backlink your sources?
❏ Did you spell check and proofread?
"The List"
We all love countdowns, rankings, and lists – including your readers. This presents an unignorable opportunity for your blog team: list posts.
List blog posts are exactly what they sound like – a blog post listing off examples, resources, or tips pertaining to a topic your readers will love, are interested in, or would benefit from knowing more about. List posts can range from as low as three to as high as 100+, though the sweet spot that most bloggers gravitate towards tends to be between five and 20.
Another perk of the list approach to blog posts is that it is appropriate for every stage for the buyer's journey. As an example, a digital marketing agency could see success with an awareness post titled "The 10 Social Media Trends Your Company Can't Ignore" and with a decision stage post titled "3 Qualities to Look For in a Marketing Agency."
"Newsjacking", for when the bare news isn't enough.
People love reading the news online, and if there's an opportunity for you to write about a piece of news that can or does directly impact your target audience, you should take it.
Newsjacking refers to the practice of capitalizing on the popularity of a news story to amplify your sales and marketing success.
There are two different approaches to newsjacking: the immediate rundown of what's happening and the look back of what happened (alongside what to expect after the initial news break settles). Alternatively, you could publish an initial post to alert readers of the breaking news, and then edit once more details arise.
One thing to note with newsjacking: if the topic is or could be perceived as sensitive, be very careful with your writing and positioning. Your decision to cover the story and/or the approach you take in your post could be controversial and negatively impact your brand.
The "Pillar Page"
A pillar page is intended to be the authoritative resource for a given topic on the internet. While some blogs are instructional how-to guides or lists of incredible examples, a pillar page should be the ultimate guide that any reader would ever need to know about a topic...ever.
Your Pillar Pages should be the centerpiece of your Blog. That's where everything is connected to.
You can support a pillar page with other related blog posts that link out to this pillar page, known as "cluster" posts.
Your pillar pages should be the most in-depth writing you've ever compiled on a subject on your blog to date. This is because you'll have multiple places on the post to work in your keyword and backlink from reputable sources, showing search engines you're the place to point to for a given topic.
Your pillar page length, pending on the depth of the subject matter, can range anywhere from 2,000 - 5,000 words. Because of this length, it's recommended that you include at least one piece of interactive content in your pillar page – such as an embedded video or social media post – to break up this text-heavy post.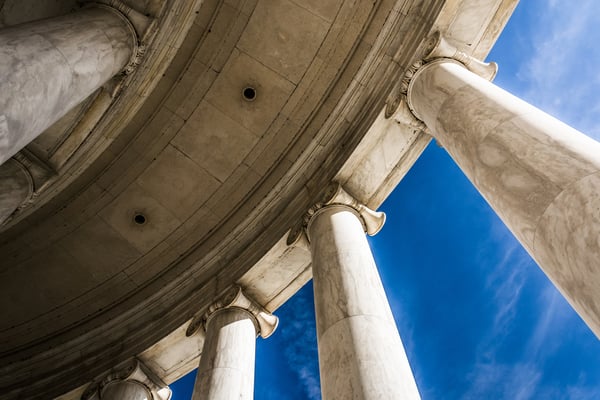 "What is (this)?" We'll tell you!
How often do you find yourself typing "what is [blank]" into Google? Weekly? Daily? Hourly?
Sometimes, your readers just need a quick answer to a question. Enter: the "what is" blog post. This is the opportunity for you to answer that question – and provide further details on the topic for the readers that want them (and, of course, to help your post rank better).
Writing these posts can also help your be chosen for Google's featured snippet – the box that appears in Google search results with a few dozen words answering the question people search for. You can see an example of this below.
"What is" blog posts are best for the following blog post ideas:
Defining a term and/or a concept [i.e. "What is Marketing?"].
Math and equation explanations [i.e. "What is First Call Resolution?"].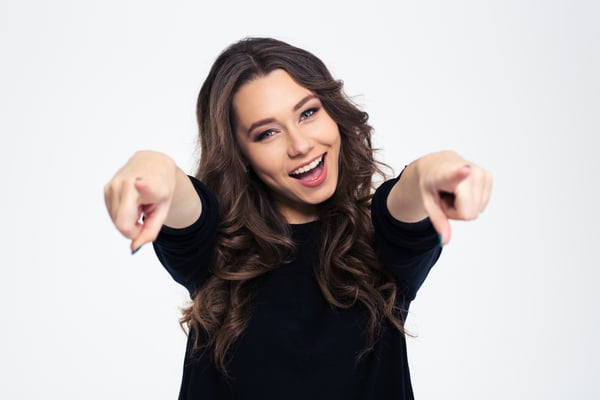 Call-to-Action
This part is crucial, remember to, place a call-to-action at the bottom of your blog post, no matter its format or contents.
Without CTAs, people visiting your blog will have a hard time converting on your landing pages unless they happen to stumble upon them at a later date.
Do you feel ready to start writing now? The world may be waiting for you, but who knows for how long! Don't miss your window!