Playing The Game And Winning: Establish Your Business' Online Presence
Have you ever hopped on Google for a quick search, and the first four results were pointing at the same company?
The first two results were their website, the third was their Amazon page, and the fourth was a review of their product.
You might fault Google's lack of cognitive discernment skills, but what you're actually seeing is a Business that's playing the game, and winning.
Statistically, this type of supermajority in Google results is impossible to ignore. Ultimately, most of the people who made the same Google Search as you, would end up making a purchase from this Market Leader.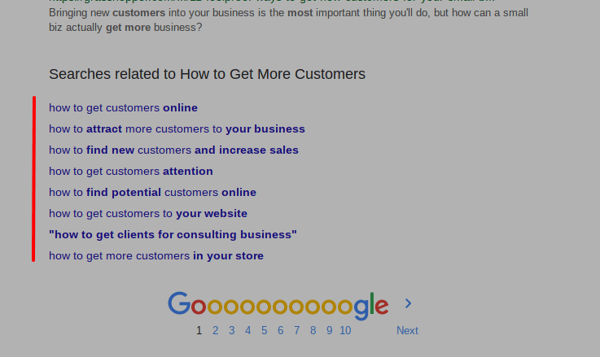 97% of consumers, nowadays, use the internet to find a business.
It helps consumers find your brand before they are aware you exist and it helps them learn about your reputation before making a purchase. Eventually, all of this information will play a role in your customer's purchasing decision.
Below we'll review what an online presence is, and explore a few of our favorite proven ways to build your online presence.
How do we define Online Presence?
An online presence can be defined by how easy it is to find a brand or company online. It's important for building your brand's reputation, increasing brand awareness, and providing visibility to your products or services when users are searching for related keywords.
Here's our lucky 7 ways (plus one more, for good luck) that will get you at the top of your prospects' Google Searches.
1. Build an email list.
One of the top ways to build your online presence is to create and grow an email list. An email list will enable you to engage with current and potential customers on a daily, weekly, or monthly basis.
To grow your email list, you can create gated content that users have to sign-up to receive. Additionally, you can use a call-to-action (CTA) on your website and social media pages to promote your email newsletter. With a newsletter, you're able to collect leads' emails -- additionally, it shows your leads and customers are interested in your content.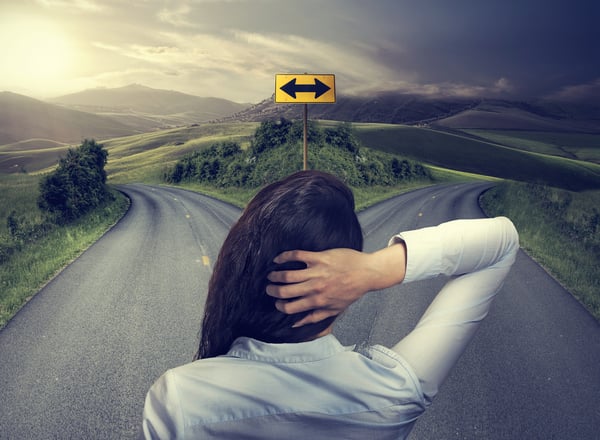 2. Master SEO.
With algorithms changing every day, search engine optimization (SEO) is one of the best tactics to build your online presence.
The first step to showing up online when people are searching is to master SEO.
SEO can be divided into two categories -- on-site SEO, and off-site SEO.
On-site SEO is all about the content. You'll want to use keyword research, include internal and external links, and create educational content that likely matches your target audiences' search queries.
With off-site SEO, you'll pay attention to the more technical side of things. For example, you'll want to make sure your site is set up correctly, has simple URL structuring, and loads quickly. Additionally, off-site SEO also includes building credibility with backlinks.
Lastly, if you want to show up on Google, create a Google My Business account, and use Google's keyword planner.
3. Create value.
Overall, your brand or company's goal is to make money. But before you can make money, you have to create value and be customer-centric.
One way to create value is to provide educational, free content online. Not only is this helpful for your customers, but it'll also improve your online presence.
To get started, write out a list of your customer's pain points and motivations. In other words, take a look at your buyer persona.
Then, brainstorm content that would answer their questions. What information would help your customers? This will be the basis for your content strategy.
Another way to create value online is to give advice, and that gets us to our next point: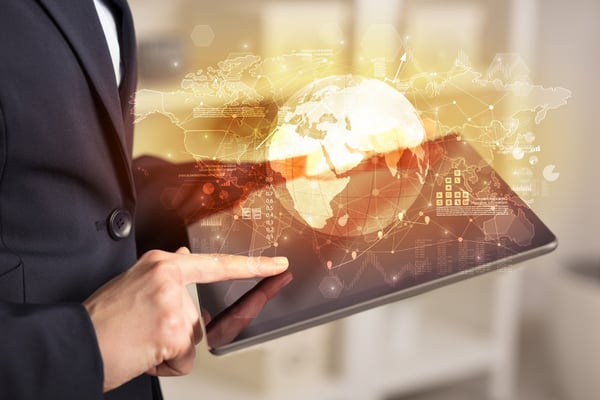 4. Be active online.
In order to show up online, you have to be active online. This includes regularly posting to your owned properties, including your website and social media accounts.
Additionally, you should be active in other areas, as well. For example, you should engage with followers and subscribers on social media. If there's something that everyone is talking about in your industry, you can engage in the conversation.
5. Analyze your results.
Data means nothing if we can't read it effectively. Once you get started with a few tactics to build your online presence, it's critical you analyze your results. I would suggest testing your strategies so you learn what works and what doesn't.
In order to test your results, start out by deciding what metrics you're using. If you're working on your SEO, you might track your search engine results on Google. On the other hand, if you're building an email list, you might track the number of subscribers, plus your open and click-through rates.
Keep in mind that these are long-term strategies. Some may take time to produce results. Additionally,, some may be harder to track, like brand awareness. But that's okay -- just because results may be hard to track doesn't mean it's not worth doing!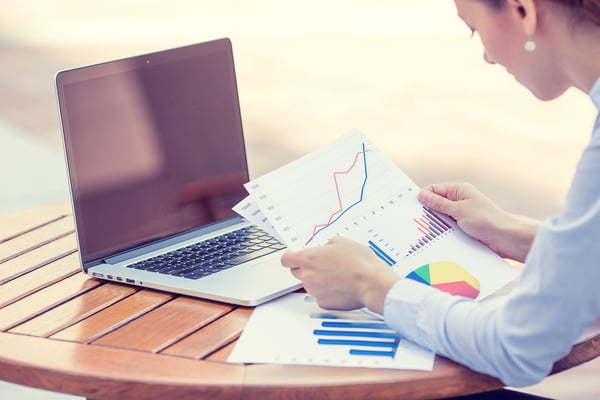 6. Have a social media presence.
Being on social media is a necessity in this day and age. In fact, in 2019 there are now 3.2 billion people on social media globally, so social media is a key tool for reaching your intended audience on whichever platforms they prefer.
Having a presence on social media instills trust in your current customers and prospects. Personally, if I see that a company doesn't have a presence on social media, I lose trust and feel unsure if they even exist.
Yes, we can be as curmudgeon-y as we want about what we don't like about Social Media, but remember that you're not the only one!
Are you tired and bored about people sharing photos of their kids and pets? Or being ultra-specific about their interests when they don't match with yours? Well I can tell you that lots of people are, and they've made their own successful Social Medias where you can be active while playing by your own rules!
Plus, social media is a great way to build your credibility and reputation and showcase your brand. When potential customers are researching your brand, the first place they'll look is social media to see what you're putting out there and what people are saying about you.
7. Produce content.
The more content you produce, the more opportunities you have to show up online. Having an online presence is all about showing up in search engines, on social media, and sites like YouTube.
To start producing content, strategize what places you want to show up online. Do you want to be on Facebook, Instagram, YouTube, Twitter, Pinterest, Etsy, Poshmark, Goodreads, or Amazon?
Prioritize the sites your customers are active on (based on customer research) and start brainstorming content that is best-suited for those mediums.
For example, with YouTube, you'll come up with video ideas -- whereas on Instagram, you'll come up with photo and caption ideas.
Bonus round! Personify your brand.
Building an online presence is a lot like building a brand. One tactic many companies use to build a brand is to personify their brand.
Being able to empathize will create a strong bond between a Customer and a Brand, and remember that Empathy goes both ways.
By personifying their brand through specifically targeted campaigns, companies ranging from Coca Cola, to State Farm Insurance, to successful actors and social media stars like Dwayne "The Rock" Johnson were able to appeal to their target demographic while staying true to their mission and values.
Having a clear brand helps users relate to your company and makes them want to engage with you, whether through a social media comment or by signing up for your email newsletter.