Jump Instagram Engagement By Using Text Like Magical Art
"New learning can open the door, but you must enter it yourself."
The quote above sort of opens up the understanding that when it comes to learning marketing strategies, the purpose is not so much into doing a course in marketing. Rather, you, as a marketer, as an owner, already know enough about marketing but are learning deeper by going through all the phases.
As you learn new marketing strategies, you improve your micro-skills and focus on little parts. So you are able to come up with the overall skills you need to enhance the performance of your marketing and communicate better with your customers.
And while there are numerous ways on how you can communicate with your customers, you accept that there is another effective way how you can reach your customers and eventually, boost your brand awareness and engagement - which is through Instagram.
So today, let us look at how we can increase Instagram engagement by using texts or fonts on our images. Let us learn how to pair fonts together, some font types, and two new tools that you can use to help improve the overall speed of creating Instagram-worthy images.
Before we start blending fonts together into our images, let us tackle first why is Instagram such a powerful platform for Engagement.
Why Instagram?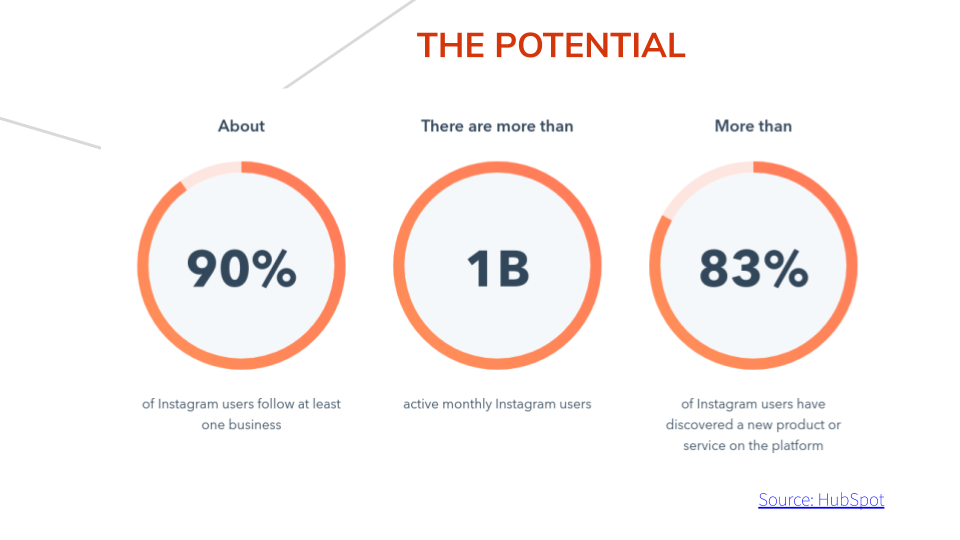 So why choose Instagram? What makes it a powerful social platform?
Well, you should choose Instagram simply because about 90% of Instagram users follow at least one business and there are more than 1 billion active Instagram users every month or so. That's a big pie of people for you to reach out to.
Furthermore, about 83% of Instagram users have discovered a new product or service on the platform. That makes it very, very powerful for us as owners and marketers.
Instagram is considered the best social media platform for engagement or for your ability as a brand to connect with followers.
It's visual, simple, and attracts a younger generation more than any other social media platform out there.
But how do you create text-like magical art that increases Instagram engagement?
Basic Font Types
Before you jump into pairing fonts and creating images for Instagram, make sure you understand the basics of font types.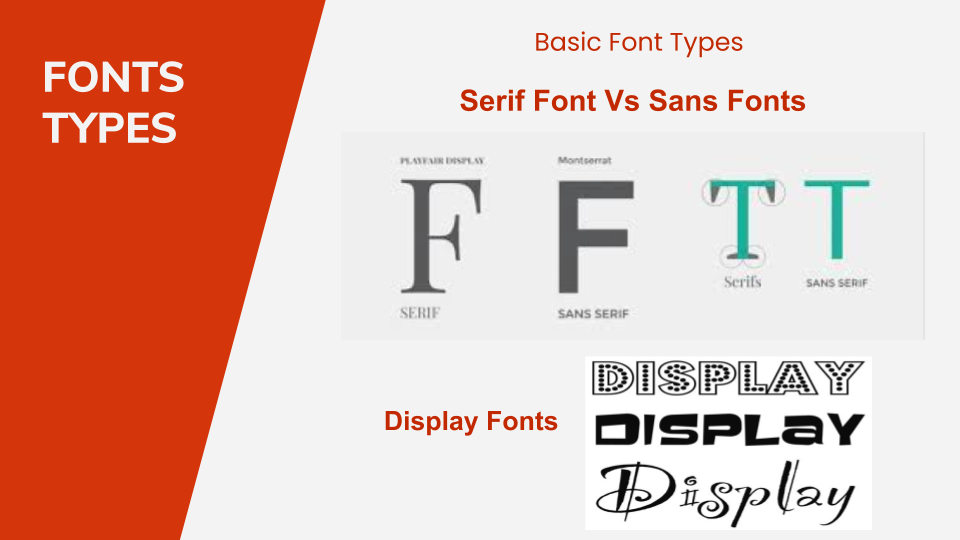 There are 3 basic font types: Serif Font, Sans Font, and Display Fonts.
1. Serif Font
Serif font, typically, has little feet attached to each letter. It's a classical style of design and it's best for books and newspapers - the physical printing.
2. Sans Serif Font
Sans Serif fonts are without feet. It's a modern style design that looks cleaner, particularly for digital screens. This is the best type of font to use for your text on websites, particularly for the paragraph style.
3. Display Fonts
Display Fonts are designed for headlines. They can be bold, cute, elegant, or downright, quirky but best to use in small doses.
When you understand these three types, pairing your fonts and using your fonts in images become a lot easier.
Pairing Fonts with Useful Tools
Here are two tools you can use in choosing the fonts for your Instagram content, as well as, in determining the right font pair.
1. WhatFont
WhatFont is a tool that helps you to determine exactly what font is being used when you go to a website or an image. This is a very useful tool for marketers who are always on the lookout for different ways to communicate and be a little bit different.
If you go to websites to look for ideas and check for font styles, WhatFont allows you to know the type of font that captures your eyes. WhatFont generally allows you to work out exactly the fonts used on that page you visited.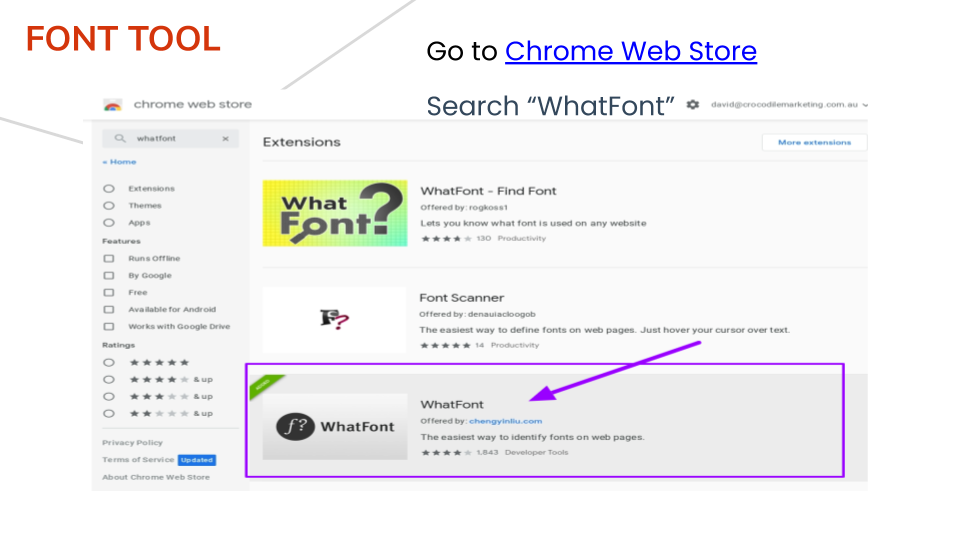 So what you can do is to add WhatFont as a Chrome extension. Once added, you just have to click the icon on top and take the mouse over on any part of the website.
WhatFont will then show you what type of font is being used. When you click on it, it will present you with more information. It will give you the top, the style, the weight, the size, and the height.
With WhatFont, you can go to any part of the website, click on the different sections and you can get more information.
WhatFont is certainly a powerful tool when it comes to choosing the best Font for your Instagram images. It helps you to better understand why some websites look amazing and how they are doing those micro little components to make it pop.
2. FontPair
FontPair is another tool that you can use in determining the right font pair for your Instagram images. It is actually a typography website dedicated to helping designers or creators curate beautiful typography for their creatives.
It is a library of different fonts that you can use or pair together. This is where you can check the best font pairs with examples so you see how they look and if the pair is eye-catching together.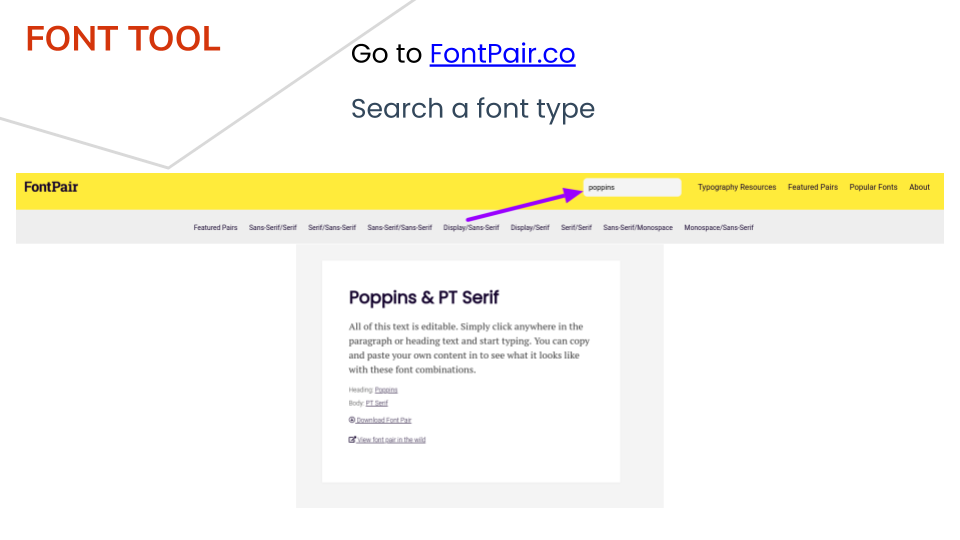 What you do with FontPair is to choose a font that you would like to use. Just go to the website and find a suggestion of a couple of fonts that might pair together.
Now, while knowing the right font pair is essential to creating Instagram-worthy content, knowing the message you want to say before creating the design is more important.
When you create your design, always be clear on the message you are going to say. Determine the message first before you create your design, so you can plan beforehand what to include in your images and what font style is suitable for the design.
Determining the message first is very important because writing the words and doing the design are two separate things.
You really need to have the words written out first before you try to do the design as your message is one of the determining factors of the design you will create.
Conclusion
Instagram is proven to boost brand awareness and engagement. By having eye-catching Instagram content with good-looking texts, you will be able to grab the attention of your target audiences and eventually increase your engagement rate.