Image Alt Text: How To Write It, And Why It Matters To Your SEO
If you spend time optimizing your blog or website's content, headers, subheaders, and meta descriptions for search engines, a random search for any given terms relevant to your subject could be an immediate source of alarm.
Let's take for example the first search engine results page (SERP) Google produces for the search term, "excel table examples." In addition to the "Images" tab you'll see at the top, Google pulls in a substantial pack of clickable images to the beginning of the main results page — before any organic text results are even visible.
Today, nearly 38% of Google's SERPs show images — and that's likely to increase. That means, despite your best SEO efforts, you could still be missing out on another source of organic traffic: your website's images. How do you get in on this traffic source? Image alt text will be your best friend, and we can help you with that and improve your lead generation.
What is alt text?
Also called alt tags and alt descriptions, alt text is the written copy that appears in place of an image on a webpage if the image fails to load on a user's screen. This text helps screen-reading tools describe images to visually impaired readers and allows search engines to better crawl and rank your website.
Whether or not you perform SEO for your business, optimizing your website's image alt text will become the key in order to create a better user experience for your visitors, no matter how they first found you.
How to Add Alt Text to Your Images
In most content management systems (CMSs), clicking on an image in the body of a blog post produces an image optimization or rich text module, where you can create and change the image's alt text.
Next, let's walk through what the next steps are for HubSpot CMS Hub.
How to Add Alt Text in the HubSpot CMS
In HubSpot, once you've clicked on an image and clicked the edit icon (which looks like a pencil), an image optimization pop-up box will appear.
Here's what this image optimization window looks like in the CMS inside your HubSpot portal: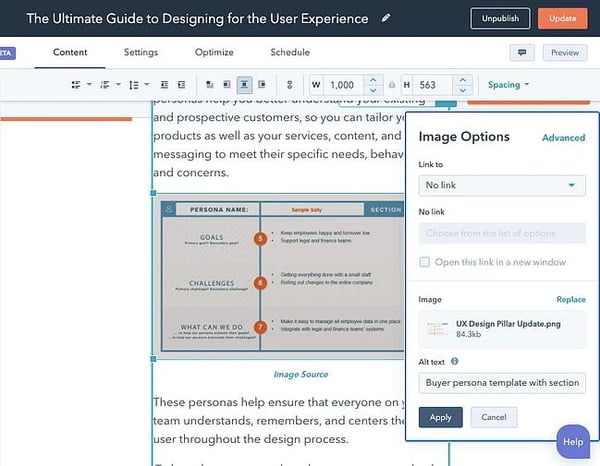 Your alt text is then automatically written into the webpage's HTML source code, where you can edit the image's alt text further if your CMS doesn't have an easily editable alt text window.
Here's what that alt tag might look like in an article's source code: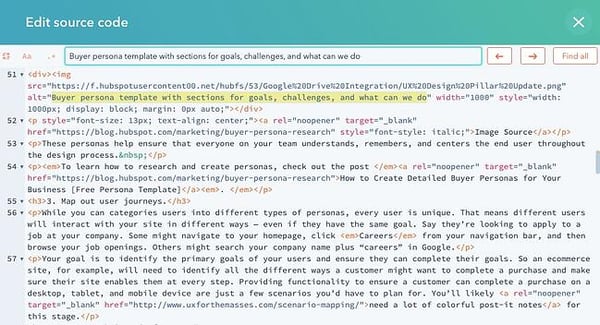 3 Image Alt Text Examples (the Good and the Bad)
1. Keyword vs. Detail
Bad Alt Text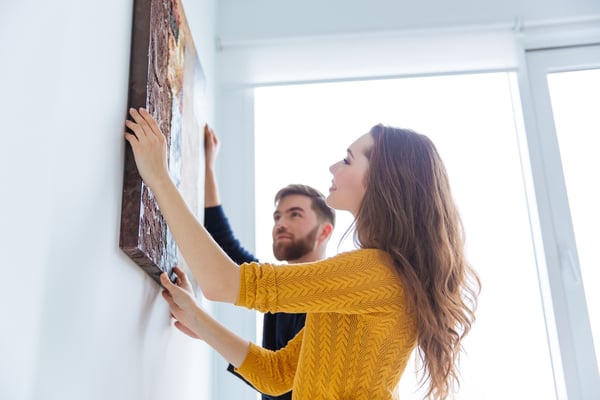 alt="Picture of a happy couple hanging modern art painting frame on wall Hubspot"
What's wrong with the line of alt text above? Too many references to HubSpot. Using alt text to stuff keywords into fragmented sentences adds too much fluff to the image and not enough context.
Those keywords might be important to the publisher, but not to web crawlers. We can help you learn more about web crawlers and their behaviour with more of our available content.
In fact, the alt text above makes it hard for Google to understand how the image relates to the rest of the webpage or article it's published on, preventing the image from ranking for the related longtail keywords that have higher levels of interest behind them.
Worst still, if you stuff too many keywords, then you may incur a Google penalty.
What is a Google Penalty? (And how do we fix it?)
A Google penalty is a punishment against a website whose content conflicts with the marketing practices enforced by Google. This penalty can come as a result of an update to Google's ranking algorithm, or a manual review that suggests a web page used "black hat" SEO tactics.
Good Alt Text
With the bad alt text (above) in mind, better alt text for this image might be:
alt="happy couple hanging a frame on their wall"
2. Detail vs. Specificity
Bad Alt Text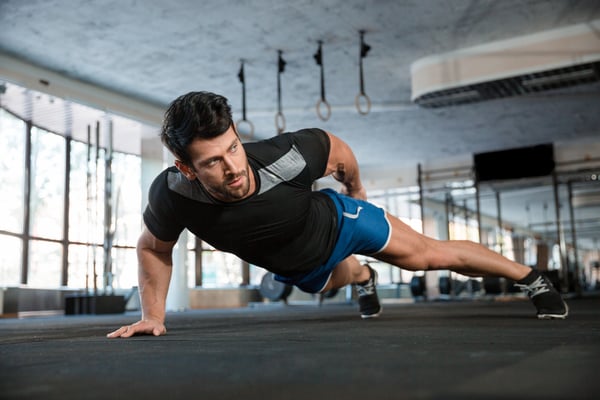 alt="image of a fit individual training"
The line of alt text above technically follows the first rule of alt text — be descriptive — but it's not being descriptive in the right way. Yes, the image above shows a baseball field and a player hitting a baseball. But this is also a picture of Fenway Park — and the Red Sox's #34 David Ortiz clocking one over right field. These are important specifics Google would need to properly index the image if it's on, say, a blog post about Boston sports.
Good Alt Text
With the bad alt text (above) in mind, better alt text for this image might be:
alt="fit man training abs"
Now, let's look into our SEO, and see how Alt Text ties everything together for us.

How Alt Text Affects SEO
According to Google, alt text is used — in combination along with computer vision algorithms and the contents of the page — to understand the subject matter of images.
Alt text therefore helps Google to better understand not only what the images are about, but what the webpage as a whole is about. This can help increase the chances of your images appearing in image search results.
When creating content on a topic, consider how your audience might prefer to find answers to their questions on that topic. In many cases, Google searchers don't want the classic blue, hyperlinked search result — they want the image itself, embedded inside your webpage.
For example, a visitor looking up how to remove duplicates in excel might prefer a screenshot so they can understand how to complete the task at a glance.
We can help you further with your SEO, in fact I would suggest trailing into the following article to learn more about your local SEO and how you can become more visible in your area.