Dissecting The Big Three Aspects Of Inbound Marketing Methodology
Inbound marketing, the strategy/buzzword/elusive magical beast of the marketing world, is well known, yet not well understood. Coined in 2005 by Brian Halligan of HubSpot (a company now synonymous with the strategy), inbound marketing grew in popularity through the 2010s for one reason in particular … it works, really well.
How well does it work? HubSpot's own statistics show that inbound marketing is a gigantic 10x more effective at converting leads than outbound marketing.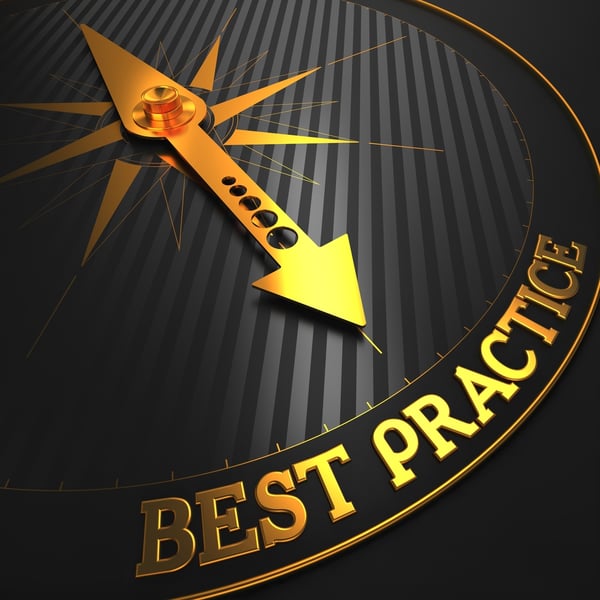 In 2022, the best inbound marketing strategies are one of the most important things your business should be measuring. While this can take many forms, often times measuring conversion rates weekly or monthly based on data-driven decisions can give an overarching visibility into how much of your website traffic are converting into form lead for submissions.
These strategies will help you effectively market to your target audience the inbound way. Below, you'll see there are specific strategies for each inbound method of attracting, engaging, and delighting consumers to keep your flywheel spinning and help your business grow better.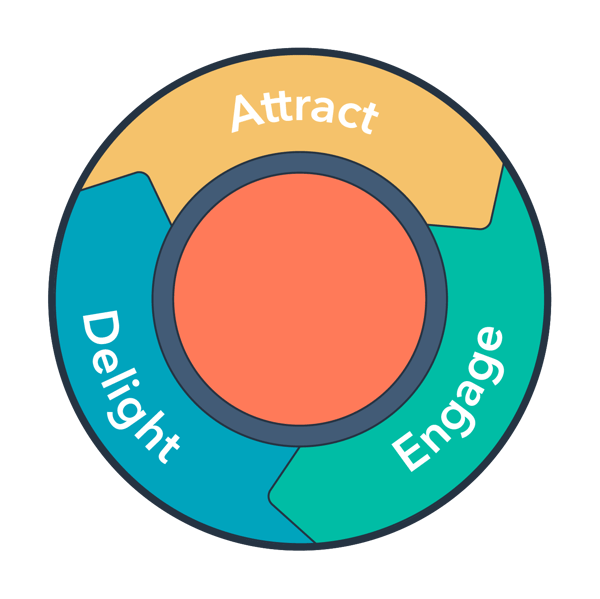 We saw what the Inbound Marketing Flywheel looks like, but today I'd like to go into some more details on each of its three sections and what it can do for you.
The inbound methodology can be applied in three ways:
Attract: drawing in the right people with valuable content and conversations that establish you as a trusted advisor with whom they want to engage.
Engage: presenting insights and solutions that align with their pain points and goals so they are more likely to buy from you.
Delight: providing help and support to empower your customers to find success with their purchase.
You can spin and build momentum in your flywheel by investing in strategies that acquire and retain customers — forces for your flywheel.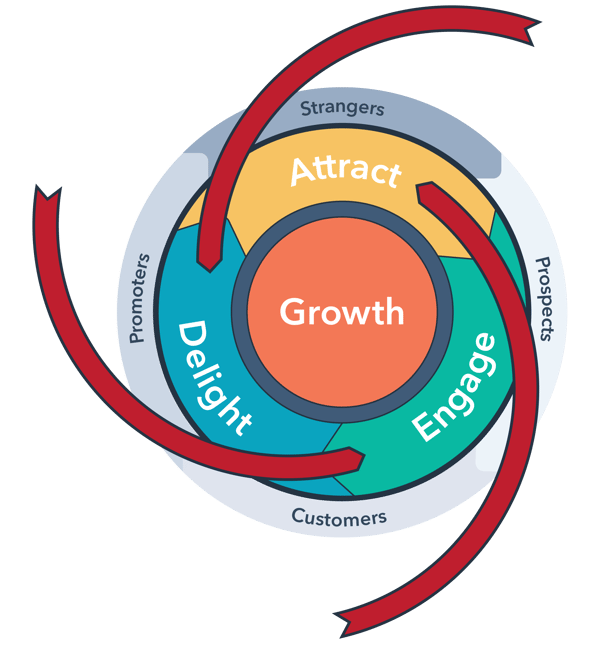 On the other hand, anything that slows your flywheel is friction. Often the biggest sources of friction for your customers come in the handoffs between teams, so alignment and communication between teams are key to keeping your flywheel spinning.
When your flywheel is based on the inbound methodology, your marketing, sales, and service functions can add force and eliminate friction throughout the attract, engage, and delight phases. All organizational functions are also responsible for removing friction from your flywheel.
Once you attain enough customers and engage and delight them, they can keep your flywheel spinning by promoting your organization and bringing new customers to you. Over time, your flywheel allows you to grow without continually investing in customer acquisition.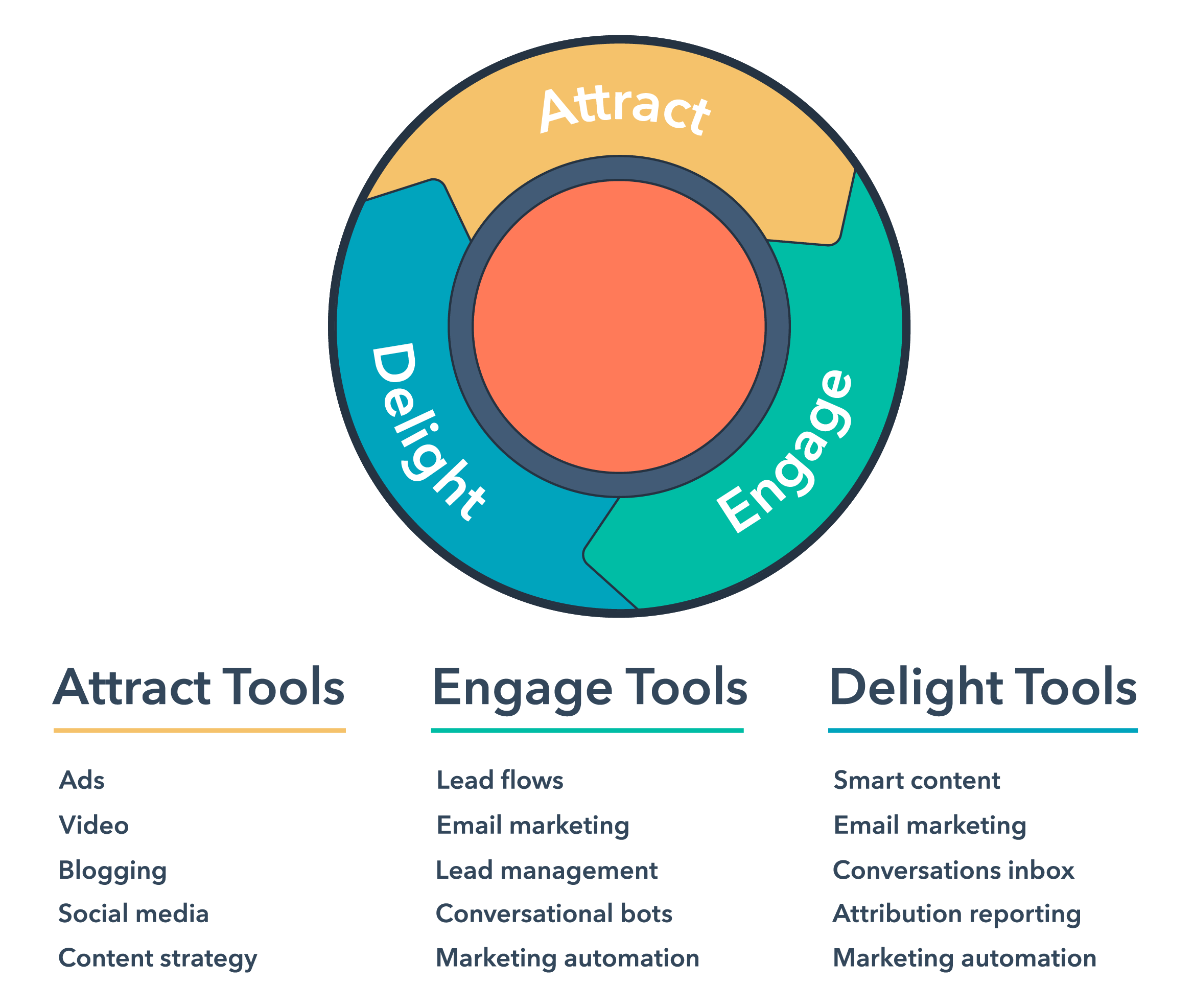 Attracting Strategies
Inbound marketing strategies that attract your target audience and buyer personas are tied to content creation and development.
To reach your audience, start by creating and publishing content — such as blog articles, content offers, and social media — that provide value. Examples include guides on how to use your products, information about how your solution can solve their challenges, customer testimonials, and details about promotions or discounts.
To attract your audience members on a deeper level through inbound marketing, optimize all of this content with an SEO strategy. An SEO strategy will require you to target specific keywords and phrases related to your products or services, the challenges you solve for customers, and the ways you help target audience members.
This will allow your content and information to organically appear on the search engine results page (SERP) for the people who are searching for this information — also known as your target audience or the right customers for your business.
Engaging Strategies
When using inbound strategies to engage your audience, ensure you're communicating and dealing with leads and customers in a way that makes them want to build long-term relationships with you. When using these engagement strategies, inject information about the value your business will provide them with.
Specific engagement strategies may include how you handle and manage your inbound sales calls. Focus on how customer service representatives handle calls from interested people and prospects. Additionally, be sure you're always solution selling rather than product selling. This will ensure all deals end in mutually beneficial agreements for customers and your business — meaning, you provide value for your right-fit customers.
Delighting Strategies
Delighting inbound strategies ensure customers are happy, satisfied, and supported long after they make a purchase. These strategies involve your team members becoming advisors and experts who assist customers at any point in time.
Incorporating thoughtful, well-timed chatbots and surveys to assist, support, and request feedback from customers is a great way to delight these people. Bots and surveys should be shared at specific points in time throughout the customer's journey to ensure they make sense and are of value.
For example, chatbots may help current customers set up a new technique or tactic you've started offering that they'd like to take advantage of. Additionally, a satisfaction survey may be sent out six months after customers have purchased your product or service to get their feedback and review ideas for improvement.
Social media listening is another important strategy when it comes to delighting customers. Social media followers may use one of your profiles to provide feedback, ask questions, or share their experience with your products or services. Respond to these interactions with information that helps, supports, and encourages followers — this shows you hear and care about them.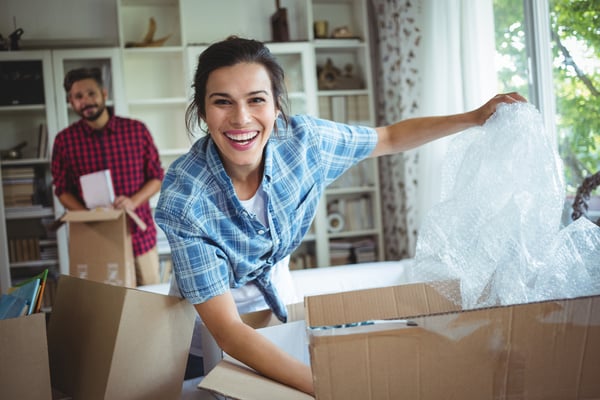 Lastly, the mark of an inbound strategy focused on delighting customers is one that assists and supports customers in any situation, whether or not your business gets any value out of it. Remember, a delighted customer becomes a brand advocate and promoter, so handle all interactions, both big and small, with care.
Your CRM Platform should be able to help you with your Inbound Methodology, but if you're still in the Consideration Phase of your own business' buyer's journey, we've got you covered on what tools can best help you out.