Why Your Call To Action Needs To Be Unique – And 6 Ways To Get There
Think about all the times you've signed up for things in your life. Did you once download Evernote? Dropbox? Spotify? Maybe you've even taken a class on General Assembly.
Each one of these signups is likely a result of an effective call-to-action (CTA).
Think about it: If you hadn't been drawn in by the copy or design of the CTA, or been guided so eloquently through your sign-up process, you would probably use a lot fewer apps and websites than you do now.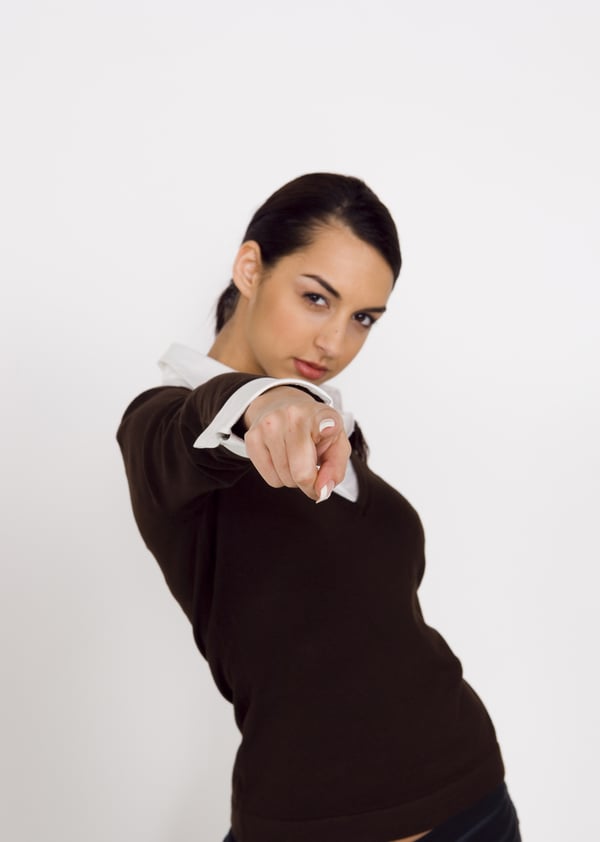 It's really important to guide your visitors through the buying journey using strategic CTAs.
What is a call to action (CTA)?
CTA stands for call-to-action, and it's the part of a webpage, advertisement, or piece of content that encourages the audience to do something. In marketing, CTAs help a business convert a visitor or reader into a lead for the sales team. CTAs can drive a variety of different actions depending on the content's goal.
What is a CTA in Marketing?
As a marketer, CTAs are relevant because they encourage your audience to take action on a marketing campaign.
Ultimately, the goal of any marketing campaign is to guide your audience in the buyer's journey so they eventually make a purchase.
However, each marketing campaign might have a different action for the audience to carry out because there are several tactics you can use to guide your audience in their journey.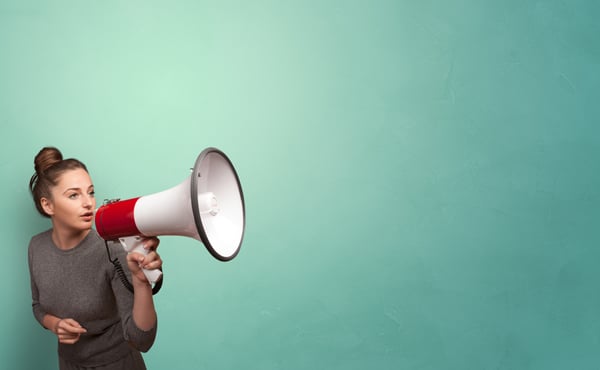 Below are a few examples of the types of CTA button copy you might use in marketing:
Sign Up
Invite your audience to take part in a free trial, an online course, a future event or a software product.
Subscribe
This CTA doesn't require your prospect to commit to a purchase, rather it invites them to receive updates from your company. "Subscribe" CTAs are common to company blogs, which aim to develop a readership.
Try For Free
CTAs of this variety allow people to demo a product before deciding if it's worth the cost to them.
Get Started
With this CTA you can invite your audience to partake in just about anything, from a free trial to a full on in-person experience.
Learn More
Sometimes, your audience will be looking to learn more about your product before committing to a purchase. That's what this CTA is for.
Join Us
From full-on cults to less dangerous community endeavors, if your product is built upon the collaboration between you and your users you might find this CTA to be most suited to you.
The above types of CTAs all serve a designated purpose, but keep in mind the language they use can vary. And today, marketers everywhere have put some creative spins on their calls to action to generate the leads their businesses depend on.
A good CTA can help with decision fatigue and give meaning to your content. Even if it's just a two-word phrase, users need some direction to know what to do next.
CTAs that create a sense of urgency will also help increase conversions.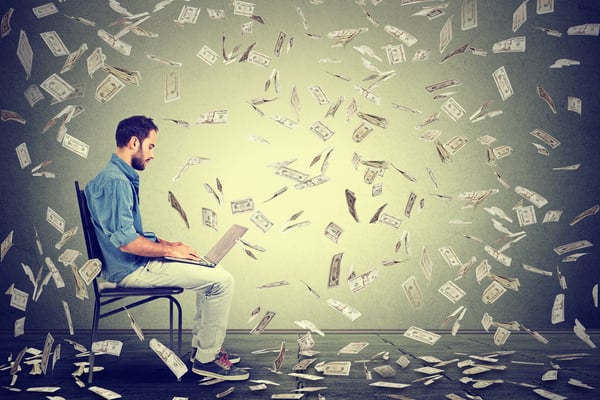 As long as it encourages potential customers to stay engaged on your site, then your call to action has done its job.
Note that having one CTA highlighted is the most common way. At the same time, some marketers use both primary and secondary call to actions in their marketing. We'll review some best practices of this later on.
Customize and Personalize!
"Buy Now" or "Download Now" are typical examples of basic CTAs. But a CTA can run longer, too, or use your audience's preferred lexicon, such as "Subscribe today so you'll never miss a post." Or "Follow the Magic"
The possibilities are endless.
A quick note about Social Media
Social media is all about getting users to click on your posts and ads and engage. However, it's no longer as easy as it sounds. 22.3% of people (and rising) are using ad blockers today, and 83% polled webizens say there are "too many ads."
It's tough out there.
To combat this, increase your conversions and engagement with a compelling call to action on your ads and elsewhere on the web. Let's see how you can achieve this.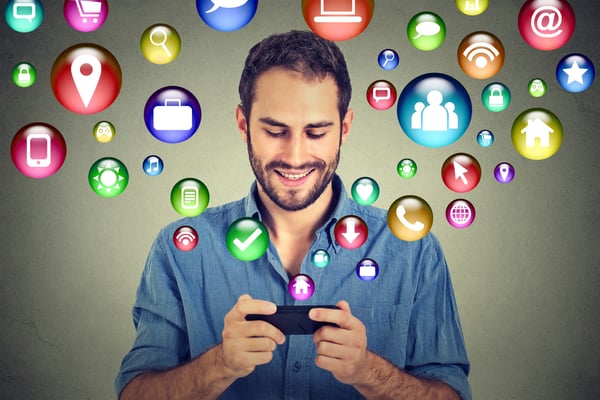 Choosing your Look
We saw earlier how visual clarity in your landing page can help the effectiveness of your CTA.
Overall, the design elements to keep in mind when deciding how to fit your CTA into your landing page aren't that many.
You'll want your CTA to be simple and effective, to have a great call-to-action phrase, and from a pure UX standpoint you'll likely want to balance multiple buttons on one page.
Outside of a fully dedicated Landing Page, nothing's preventing you from adding unobtrusive CTAs midway through any articles or pages on your company website, perhaps offering a useful and free resource. A marketing kit can offer an out-of-the-box solution for those who may not know where to start.
Use the right Words
Writing short and strong CTAs is not only more persuasive, but it's also necessary due to the character limits on ads. Start with a verb ("buy") and follow with an adverb ("now") or a subject ("ebook") or both.
Here are two call to action examples to the above statement: "Buy Now" or "Download this ebook now."
Below are some of the most common call to action verbs broken down by intention. Simply pair them with the offering of your business.
| | |
| --- | --- |
| Most Common Purpose | CTAs |
| Ecommerce | Buy, Shop, Order, Reserve, Save, Add to Cart, Pick, View |
| SaaS conversion | Try, Get Started, Subscribe, Sign Up |
| Non-profit conversion | Donate, Commit, Volunteer, Adopt, Give, Support |
| Newsletter or community | Subscribe, Join, Sign Up, Refer, |
| Freebie giveaway | Download, Get, Grab, Claim, Take advantage of |
| General | Learn More, See More, See How, Start, Find Out, Check it Out, Click here, Continue, Swipe Up, |
There you have it. Now you can see just how important a few small CTA tweaks can be. Take inspiration from the examples above and create CTAs that convert.
These examples all follow our best practices, and have proven their success for market leaders over the last two decades.
Should you choose to recreate these CTAs on your site, please remember to test to see if they work for your audience, and if you need any extra help putting everything together make sure to contact us!