The 6 Best Chatbots That Will Bring Your Business To The Next Level
In the digital age, where everything is at our fingertips response speed reigns supreme.
And while you want your website and your Landing Pages to be as clear and direct as possible, sometimes your readers may have additional questions.
Most of the times, these questions will be simple and straightforward enough that you won't need a human to answer them, however recent research has shown that over 60% of potential internet customers prefer to pose their questions in conversational form.
And that's where Chatbots come in.
What Are Chatbots anyways?
Artificial Intelligence (AI) chatbots use machine learning to converse with people. The first-ever AI chatbot was developed in the 1960s by Joseph Weizenbaum, a professor at MIT. Today, the chatbot technology has come a long way. It engages with people in an empathic and personable level.
AI chatbots are dramatically reshaping the customer service experience. They can understand the context and meaning of the words. They can ask questions to create intent and can help resolve customer problems.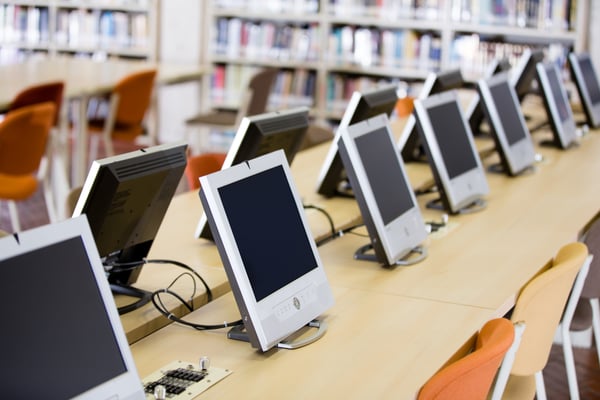 Your chatbot can engage in a conversation with customers based on their responses. Using complex Natural Language Processing (NLP) algorithms, the software can understand words and phrases and thus can make appropriate responses.
Using AI chatbot can provide many benefits to businesses. Implementing these can result in improved customer satisfaction. Chatbots are as effective as experienced employees and are about 4x times more effective than inexperienced employees in selling products.
Companies can save costs by implementing chatbots with AI capabilities. These bots can also provide detailed insights about the customers who can be used to improve products and services.
Through its NLP algorithms, your chatbot gets improved with each chat and adapt to what customers say and do. Additionally, the chatbot apps can segment customers, collect customer data, and provide insights about customers in the form of a report.
How can one make an AI Chatbot?
You can create an AI chatbot using a chatbot builder tool. Some chatbot builders allow you to build without any coding. You can create a chatbot and add it to your website easily using a drag and drop template.
1) ProProfs ChatBot
Best for capturing leads, simplifying the sales prospecting process, and improving customer support efforts by offering instant answers to customer questions.
ProProfs ChatBot helps your business streamline customer support, marketing, and sales efforts at the same time. This tool helps you capture leads and engage them in a human-like conversation asking for information and answering questions commonly asked. You need no coding skills to install and set up this chatbot tool.
Features:
Design interactions with branching logic.
Build your chatbot workflows with drag and drop functionalities.
Pre-designed chatbot templates to get users started.
Route chats to the right department with the chatbot.
Price: You can add the chatbot feature to your existing ProProfs Chat plan, starting at $10/user/mon, as an add-on.
You can add on the chatbot service to either of the two paid plans offered: Essentials and Premium. The essentials plan, if paid on an annual basis, would cost around $10/user/mon. Whereas the premium plan would cost around $15/user/mon.
ProProfs ChatBot is perfect for businesses who would like to streamline their incoming support requests and at the same time fuel the sales funnel with hot leads for improved conversions.
You can connect with their sales team and get the chatbot as an add-on to the respective packages. What's more, you can give their chatbot a try through their 15-days free trial and understand if it meets your automation needs as well.
2) Mitsuku – Pandorabot
Best for creating "AI-driven virtual agents" using the Pandorabot platform for advertising, e-learning, virtual assistance, entertainment, and education.
Mitsuku is claimed to be the most human-like conversation bot in the world. The chatbot has won Loenber price multiple times for the most human-like conversation. Mitsuku was created using the Pandorabot platform. You can use the AIML (Artificial Intelligence Mark-up Language) language to create your chatbot similar to Mitsuku using the Pandorabot platform.
Features of Pandorabot:
Symbolic reduction
Targeting cycle for refined bot personality
Chat Log Retention
Application API
Price: Pandorabot plans include Community Service, Shared Service, and Dedicated Service.
The community service package is free that has all the features of the paid versions except that there is no performance guarantee and customization options like gender, personality, and age of the AI chatbot. Shared service package costs $75 per month that support up to 100,000 chat interactions with additional interactions costing $0.001 per interactions.
The Dedicated service package costs $1500 per month. This package allows unlimited chat interactions, startup customization, and log retention of up to 1 month.
Mitsuku doesn't serve any purpose other than to entertain the users. If you have advanced coding skills, you can create your chatbot similar to Mitsuku that is customized to serve your customers.
3) Botsify
Best for creating a smart chatbot for use in corporate or education settings.
Botsify is a simple to use chatbot creation tool that doesn't require any coding skills. You can create advanced chatbots for education, customer service, sales, or the HR department. The tool features bot learning, stories, conversational forms, and chatbot training.
Features:
Conversation forms
Story Tree
Integrate with the website, Facebook, Amazon, and Slack
Education chatbots
Price: You can select Self Serviced or Fully Managed plans.
The Self Service plan costs $50 per month that support 10 chatbots, 30,000 unique users, unlimited stories, forms, and media blocks. Fully Managed plan costs $300 per month that supports advanced features such as chatbot customization and reporting. A 14-day free trial is also offered to test the features of the software.
Botsify is a great tool for the layman to design advanced AI chatbots. The interface may not be intuitive but once you get the hang of it, you can create powerful chatbots using the tool.
4) MobileMonkey
Best for creating a chatbot to connect with customers through Facebook Messenger, SMS, and WebChat.
MobileMonkey helps you to connect with the audience in real-time using chatbots that feature advanced automation and integration. The software can be used by anyone with no coding background to create powerful chatbots.
Features:
Integration with Facebook Messenger, Zapier, SMS, and WebChat
MobileMonkey API
Drip campaigns
SMS tools
Scheduled sends
Price: MobileMonkey is available in four different packages. The free version supports 1000 credits per month, unlimited contact leads and FB pages and website installs. It also comes with additional features like drip campaigns, browser notification, chatbot form builder, custom attributes, and lead magnets features.
The PRO version costs $6.75 per months and has additional features like SMS tools, scheduled alerts, Zapier integration, API integration, and sync to Facebook Ads
The PRO Unicorn version costs $14.25 per month that includes such advanced features like advanced chatbox dialogue, and Bot analytics. For even more complex features like Bot cloning, customized branding, and directory listing, you should select the Team version that costs $199 per month.
MobileMonkey allows you to create chatbots with complete ease. The product can be used to create scripted bots to engage with customers. Customers praise the application for an intuitive, easy-to-understand interface.
5) Imperson
Best for creating Enterprise chatbots to build personal relationships with customers.
Imperson helps in creating customized chatbot solutions to automate the customer's journey through conversations. The chatbot algorithm is based on NLP user intents, deep dialog context, and relationship memory. It helps in creating an authentic user chat experience.
Features:
Integration with Website, Messenger, Twitter, Slack, SMS, Skype, and Amazon
Full-service NLP based chatbots
Supports video, audio, and soon to come to AR/VR
Price: Pricing information is not available online. You will have to contact the company to get a custom quote.
Imperson is suitable for large organizations that want to engage with customers using advanced AI chatbots. The application offers end to end deployment for multiple integrations.
6) Bold360
Best for creating an AI-powered chat widget for website live chat, messengers, and mobile applications.
[image source]
Bold360 chatbot creation tool allows you to develop intelligent bots that guide visitors through personalized buyer journeys and improves the process of product selection. It supports advanced reporting and analytics feature so that you can get to know in-depth information about your target customers.
Features:
Supports over 40 languages
Omni-channel live chat support
Live chat messaging
Reporting and analytics
Price: Pricing information is not available online. You will have to contact the company to get a custom quote.
This chatbot creator is suitable for field agents, employees, tech agents, and customer service representatives. It can also be used by the HR team to provide support to the employees so that they can focus on their tasks. The app is used by large firms such as Fannie Mae, RBS, UK Mail, Sullivan University, and Webs.com.