The 5 Tenets To Finding The Best Social Media For Your Business
Social Media is everywhere, and has been for longer than we think!
Any given space where people of a common origin, or with a common purpose join to talk and share their experiences in a given field is a Social Platform, and the element of sharing Content is where the media aspect comes in.
With close to 200 social media platforms to choose from, and some sources saying you need to know more than 75 of them in 2022, how do you know which ones are right for your business? Where do you even begin?
In our experience, we like to look at the largest channels first, and then, if our environment calls for it, to dig into those with more details.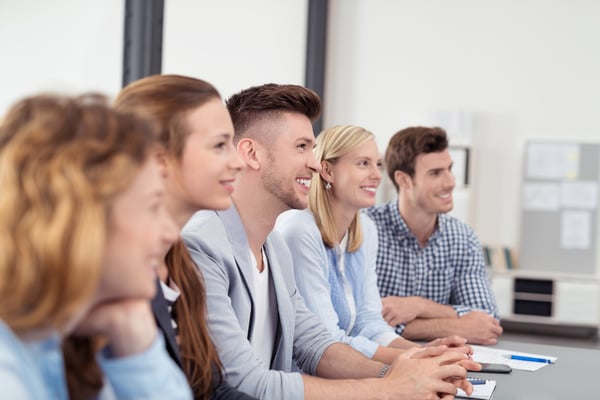 Your Audience Will Tell You
We talked at lengths about Ideal Customer Profiles and Customer Personas, and this is one of the many elements of decision where they will lead you in the right direction.
Find the Key Points that tell you who your customers are, what age bracket and gender they're in, their income and education levels and, perhaps most importantly, their interests outside of your business.
Mind you, while you may come up with one specific Social Media Platform to shine above all others, Internet users today have an average of eight social media accounts, so you should definitely consider other factors when determining where you want to have a presence, and remember that casting a wider net will catch more fish.
Consider Your Company
When in doubt between two potentially similar large Social Media Platforms, remember the distinction between business-to-business (B2B) and business-to-consumer (B2C) Companies.
If you're a B2B company, some platforms such as LinkedIn will be more work-oriented, even if they feature individuals interacting around their lives.
Other, more personal platforms may make it easier to capture the emotions of potential customers, such as those under the Meta umbrella (Facebook and Instagram).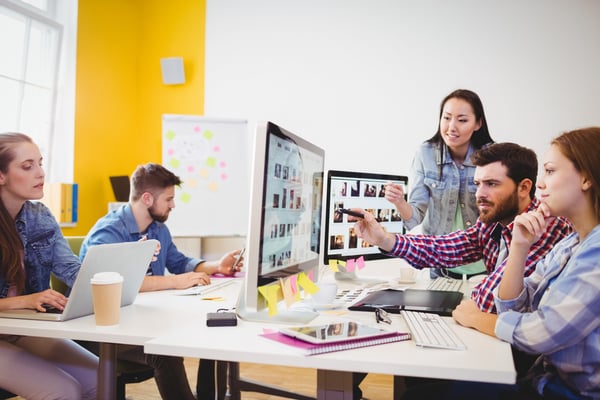 Define Your Goals
Yes, everyone at this stage needs to be on Social Media to be noticed, but it is important for you to be fully aware of why you're looking to be noticed.
Are you looking to generate leads for your Business? Most likely, the answer will be yes.
So let's go deeper.
Are you looking to create and publish content, to establish yourself as a leader in your field that can be easily consulted? This is something that would require a platform that could best showcase any media that you're going to produce.
Are you looking to drive attendance to your live events, such as seminars or presentations? If so, your content will be gated, and you need to drive interest towards those events that you're creating or participating in.
Are you just trying to improve your communication with your audience, to learn more about them in order to then establish a more precise strategy?
You see, the answers to these questions often interlace, but that doesn't mean that each of them would commend a different type of focus from us.
Each Social Media Platform aims to shine among others because of its unique presentation or field of content, and that will help us make decisions pertaining to our outreach strategy.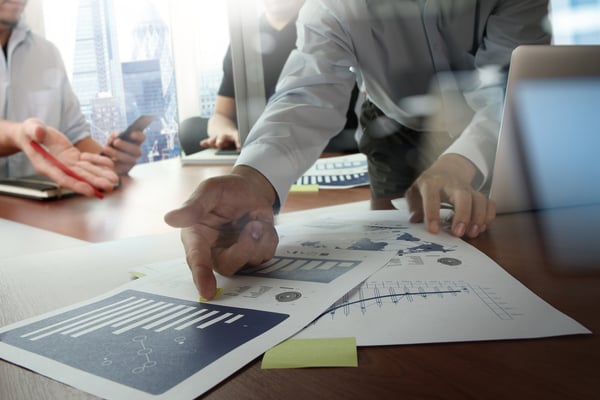 Know Your Social Media Platforms
There are plenty of Social Media Platforms, we know, but why do some names pop up in your mind before others? That's because their own outreach has been effective enough for you to notice and remember them.
Facebook is the largest social media network. The platform tends to be emotion driven and is a place where people want to connect with friends and family, in addition to the brands they enjoy and trust. On Facebook, share photos, updates and general news in a way that is engaging to your audience so that they will "like," share and comment on your posts. Since many users rely on Facebook to connect with friends and family, it's important that your posts aren't too "salesy," or they will be overlooked.
Twitter is where people go for news and live event updates. Users check this fast-paced platform to monitor and stay up to date on trending topics and events in real-time. This also is a good place for consumers to quickly communicate with brands and businesses they follow. Use Twitter to connect with your followers in a witty way—in 280 characters or less. Share quotes, stats or news with a link to your website or landing page. Be sure to use hashtags to reach a wider audience. Picking the right hashtags can significantly boost the reach of your posts.
LinkedIn is the Platform specifically designed for businesses and professionals. As a professional networking site, LinkedIn is a place of learning. Users rely on the site to expand their expertise and learn more about an industry. LinkedIn is typically an excellent platform for B2B companies to reach their target audience. It is a valuable tool for driving traffic, establishing thought leadership and recruiting employees.
Instagram and Pinterest are the two biggest platforms designed around the sharing of messages in picture and video format. Use Instagram to take your followers behind the scenes, expand your reach with hashtags or highlight new partnerships. One third of the most viewed Instagram stories are from businesses. Showcase the unique variety of your product range, and entice users to tag and share with friends. That will help expand your reach on this platform. Be sure to regularly update the clickable link in the bio section and use it to drive event registrations, app downloads and purchases.
YouTube, and now the fast-climbing TikTok are where you'll want to share video content, in longer and shorter formats. As video content becomes more and more important in the digital marketing space, YouTube is becoming an increasingly popular social media platform for vlogs (video blogs) and other types of video content. Your business can share anything from how-to guides or instructional videos to tips/tricks and corporate videos. Remember, when it comes to video, quality matters.
Dedicated Social Platforms are a bit trickier. Designers will know of websites like DeviantArt and Behance, whereas short video producers may find more success away from the Titans of video sharing and into smaller platforms like Snapchat. The more detailed your field of work, the more specific your Social Media choices will need to be.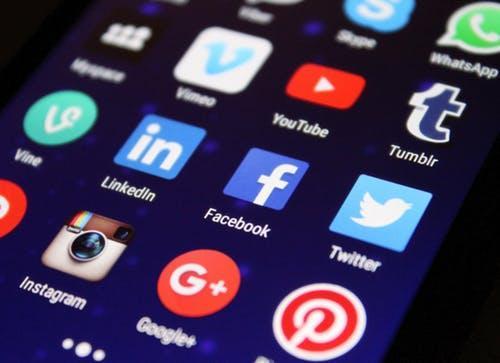 Keep in mind your available resources.
Social media is ultimately a commitment. You won't regret the attention it will bring to your business, but you will need to tend it, nurture it, give to it what you'd like to see come back to you in the long term.
If you only have one employee who can devote five hours per week to social media, you'll want to limit your channels to one or two. If you have a full-time person, you can have several channels.
Just remember, social media will greedily soak up all the time you have and still make you feel like you're not putting enough energy into it, so before you open a new channel, ask yourself if you have the resources necessary to be successful.
Remember to use tools such as Buffer to easily monitor multiple channels and share content on all your preferred Platforms all at once. You will then be able to interact with their responses on a more detailed basis.
Don't forget! Once you're on more than one social media platform, make sure to tailor your content to the communication behavior and audience expectations for each channel. Don't publish the same message across all your channels.