3 Reasons Why Your Business Needs A Story
Great storytelling is a great differentiator.
Imagine you're walking down the snack aisle at a grocery store. How do you make sense of the hundreds of choices on either side of you? What's going to be on your mind when you decide what to buy? Perhaps you choose one product over another because that company donates a percentage of their proceeds to a great cause. Or maybe you choose it because it has fewer calories -- and something about your day made you think about controlling your weight.
People like making decisions quickly, and it'll be easier for them to choose your stuff if your message resonates with them. After all, content helps people travel through the inbound marketing methodology so that, someday, they might buy something from your company and spread your company's story with others.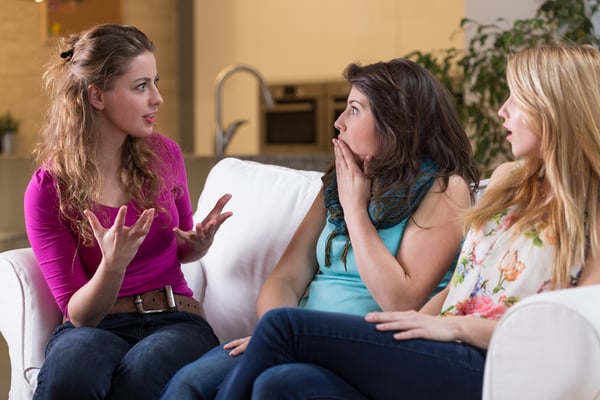 What is the Inbound Methodology?
The inbound methodology is the method of growing your organization by building meaningful, lasting relationships with consumers, prospects, and customers. It's about valuing and empowering these people to reach their goals at any stage in their journey with you.
Why? Because when your customers succeed, you succeed.
The inbound methodology can be applied in three ways:
Attract: drawing in the right people with valuable content and conversations that establish you as a trusted advisor with whom they want to engage.
Engage: presenting insights and solutions that align with their pain points and goals so they are more likely to buy from you.
Delight: providing help and support to empower your customers to find success with their purchase.
When customers find success and share that success with others, it attracts new prospects to your organization, creating a self-sustaining loop.
But, as you may have noticed, a lot of people are trying to tell stories these days. How are you going to set yours part from the pack? And where on earth do you begin creating compelling stories for your brand?
What is Storytelling?
There isn't a checklist for what storytelling must be. There are an infinite number of stories out there, and just as many ways to tell them.
However, most great stories would follow these guidelines.
Storytelling is:
Useful Info in a Narrative
What Motivates Your Team
What Your Brand Stands For
About Your Customers
Emotional & Engaging
A Beginning, A Crisis & A Resolution
An Interaction Between Your Customers And Your Brand
Storytelling isn't:
Any 10,000 Word Article
Your Sales Goals
An Advertisement
About Your Brand
Boring
Something "Cool" That Happened
A Sales Pitch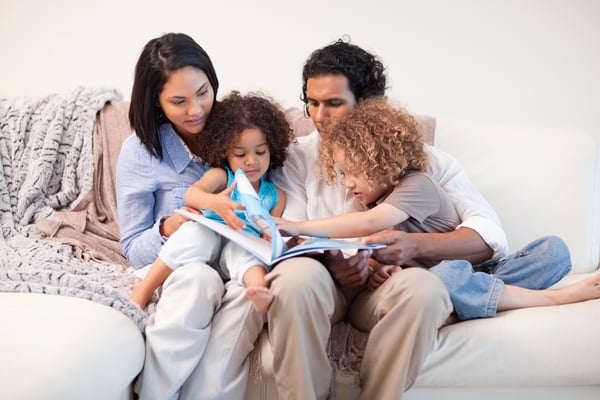 What Will Storytelling Do For My Brand?
Storytelling takes time and expertise, so why bother? Because Storytelling will do wonders for your brand, and here's why:
Your Customers will more strongly feel a shared identity with your brand.
Success stories will get closely associated with your brand.
What would otherwise be regular content marketing is made entertaining and infused with emotions.
Active image boosting becomes much less intrusive. In other words, storytelling can be a palatable way to toot your own horn.
Why Storytelling Works
People love stories. They appeal to the emotional, decision making bits of our minds in ways facts and figures can't.
Sounds like magic, doesn't it? Turns out there's quite a bit of science behind it:
Consumers primarily use emotions (feelings and experiences) rather than information (brand attributes, features and facts) when making purchasing decisions.
Emotional response to an Ad has a far greater influence on a consumer's intent to buy a product than an ad's content.
The ratio of emotional response to content as of 2022 is 3 to 1 for TV advertisements and 2 to 1 for print.
Brand loyalty is most influenced by positive emotions towards a brand rather than trust and other judgements based on brand attributes.
Our brains are always searching for stories, that's why fictional or editorialized narratives are much more popular than "just listing the facts in chronological order" programs!
It's far easier for people to remember stories than plain facts. This is because the human brain doesn't distinguish between reading/hearing a story and actually experiences. In both cases, the neurological responses are nearly identical.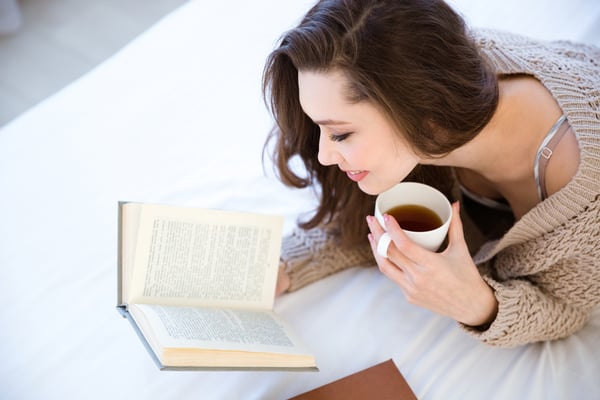 Find Your Story
Brand storytelling is less about crafting a story than it is about finding one. How did you get here? Why did you start? What was unique about your journey? There's always a story waiting to be told.
You've just gotta find it.
Define your Brand
What is it that you offer, what is the market need that you are addressing?
Who's your brand for? You're going to be telling your story to your customers, and your customer personas will allow you to identify who they are and what they respond to.
Why is your brand different? We're not looking for a list of the features you're offering, I would instead suggest looking at who's working for you, why are they unique and what led them to become part of your brand.
What are your values, and what do you believe in?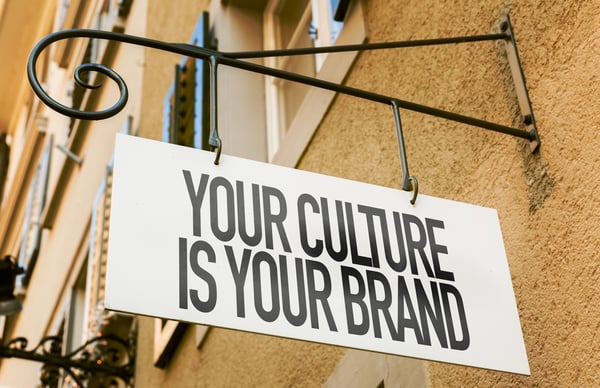 Understand your Customers and Find your Hook
If you want your story to make an impact, you'll have to base your story not just on your customer personas but on the actual customers that walk into your store or visit your web pages.
You'll need to know your target market inside out and align your brand with their deeper interests. Goals, dreams, aspirations, go beyond what your product does and immerse yourself into the lives of your customers.
Next, find your Hook. A representation of what your brand is and what it stands for.
Look into the overlap between what your brand offers, what makes it unique and what your target market is looking for.
Now, where to start? I would suggest, with this information in mind taking another look at the customer personas you've created. Luckily, we've got you covered on how to do that.
Let's not forget, when learning to tell stories, we mustn't forget what a story is, and what got us there.